Chimney Sweep, Chimney Inspections & Chimney Cleaning in San Francisco, CA
If you are interested in chimney cleanin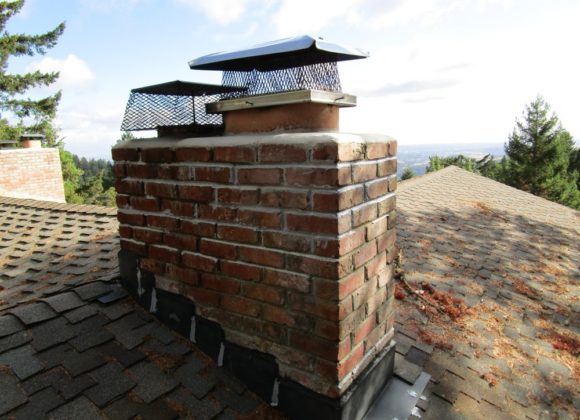 g or chimney inspections as a San Francisco, California resident, you are in the right place. Our company, Mister Chimney DBA Nova Fireplaces, has been setting the standard for excellence since 1991. When we say that we are the premier chimney sweep company in the Bay Area, you do not have to take our word for it. We invite you to check out the hundreds of five-star reviews that we have on Yelp and Angie's List.
San Francisco is definitely one of the most important cities in the entire world, and there are countless things to do in town. Most insiders agree that the home of the Giants, AT&T Park, is the most beautiful baseball stadium in the entire country. There are countless world-class music venues, including the Warfield Theatre, The Great American Music Hall, Davies Symphony Hall, and The Fillmore, just to name a handful.
We could write a book about the treasures of San Francisco, and we know the city well. If you are in North Beach, Nob Hill, Chinatown, Haight-Ashbury, the Sunset District, the Mission, or any other part of San Francisco, a chimney cleaning and chimney inspections resource will always be just a phone call away.
Chimney Repairs & Fireplace Repairs
You can definitely rely on us whenever you need a chimney sweep, but our offerings do not stop there. We are chimney repair experts, and we can work on any type of chimney. Plus, we also offer fireplace repairs for San Francisco homeowners.
Gas Fireplaces
If you are interested in a gas fireplace, we sell and install high-quality units, including propane fireplaces. Though our products and services are top-notch, we have efficient processes, so we can offer affordable prices. In addition to new gas fireplaces, we specialize in fireplace inserts. You can enjoy the toasty experience much more efficiently if you use gas fireplace inserts to convert your wood burning fireplace.
Contact Mister Chimney DBA Nova Fireplaces Today!
For chimney inspections, chimney repair, chimney cleaning, gas fireplaces, and gas fireplace inserts in San Francisco, Mister Chimney is the right choice. If you have any questions about our products and services, we would be glad to provide you with detailed answers. You can get touch with us by phone at 650-654-8888. There is also a contact page on this website that you can use to send us a message.
---