In these uncertain times, we're all doing our best to adjust. We are considered essential home services under the current shelter-in-place order, so we are still operating. However, due to the health threat, we have adjusted our practices significantly. We sanitize doors and remote controls and maintain the distance recommended. Our installers and technicians wear single-use gloves, which are disposed of after they leave your home. They also wear masks to prevent uncovered coughs or sneezes. Finally, they will do their best to wipe down surfaces such as remote controls that are handled during their work. We believe these steps will be sufficient to maintain everyone's safety, while still allowing us to continue to serve the community. Please call for additional information on the steps we're taking, and best wishes to everyone.
About Mister Chimney Cleaning and Repairs
dba Nova Fireplaces Chimney Sweeping, Chimney Cleaning, Chimney Inspections, Chimney Repair, Chimney Work, Gas Fireplace, Gas Insert, New Fireplaces Serving Fremont, Hayward, Mountain View, Palo Alto, Redwood City, San Francisco, San Mateo, Belmont CA & Surrounding Areas
Choose Us! A Reputable Company Since 1991
Mister Chimney brings an unparalleled level of service and expertise to residential and commercial customers throughout the Peninsula, San Francisco and the Greater Bay Area. Our commitment to professionalism, strict compliance with all industry codes, and in-depth knowledge of the full-scope of fireplace services is evident in the work we do. But don't just take our word for it…hear what our customers have to say, and check out the over 200 Five Star reviews we have on Yelp and Angie's List!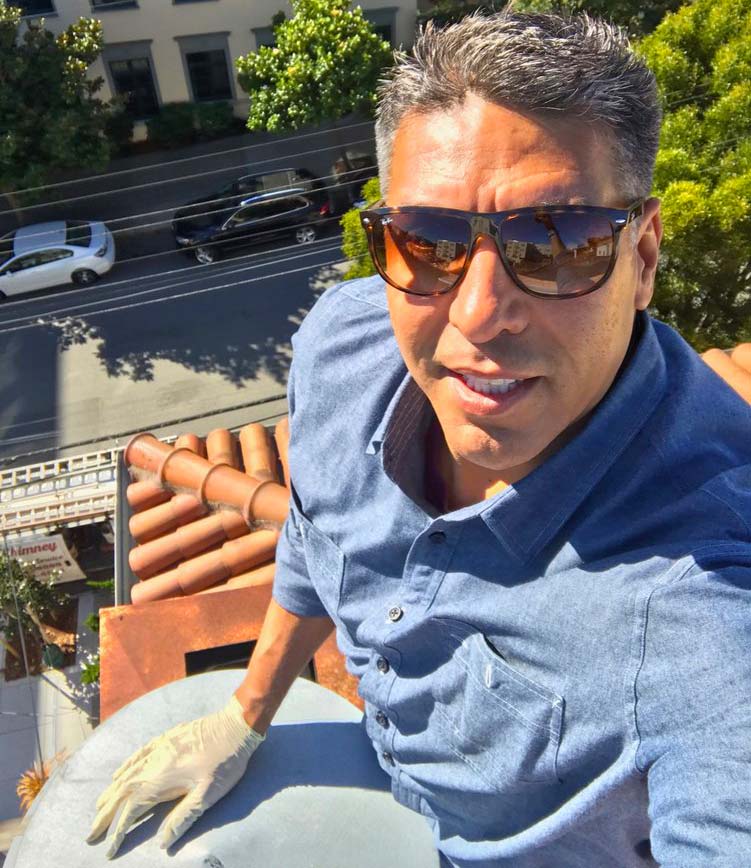 Our Team
Martin Nava, Supervisor at Mister Chimney, has nearly 3 decades of experience cleaning, repairing and rebuilding chimneys. Martin, along with his expert team of professionals are dedicated to providing the reliable, high quality service that has become our hallmark over the years. In fact, our experience and technology enable us to deliver chimney sweeping, inspections, chimney relining, repair, and rebuilding services at fair and competitive rates, without compromising quality.
Service You Can Depend On
When it comes to chimney services, few providers can offer the level of experience, professionalism and service you'll find at Mister Chimney. Our technicians have a comprehensive knowledge of all types of chimneys and fireplaces, making us a single source solution to all of your needs. From removing deposits and creosote buildup to inspecting the venting system and identifying issues, our routine services are designed to evaluate the overall condition of your chimney and preserve its integrity. Should you require repairs, waterproofing, or restoration services, you can be confident in our ability to handle your needs quickly and professionally. Regardless of the service we provide, our technicians will leave the area as clean or cleaner than we found it. It's just the kind of service you can expect from your local, Bay Area industry leader.
Breathe Life Into Your Fireplace
We appreciate your business and look forward to helping provide you with chimney and fireplace solutions.