The capacity of  propane fireplaces to heat your home is six times that of wood-burning models, making it much simpler to do so. They have FE ratings of over 90%, while wood-burning fireplaces only have FE ratings of 15%. Propane fireplaces not only outperform wood-burning fireplaces in this category, but they also have a heating capacity that is five to six times greater than those electric fireplaces.
Let us look at the importance of installing propane fireplaces: 
Propane is Reliable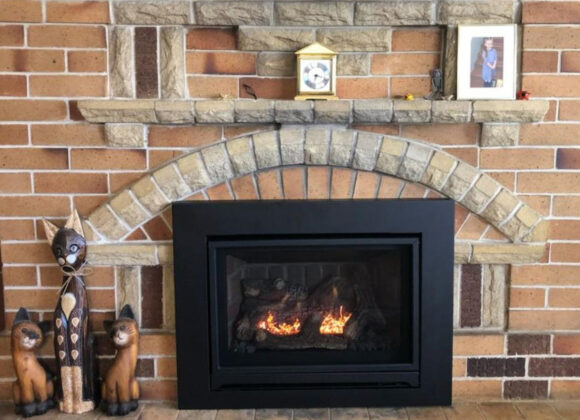 Because propane is stored on-site and is frequently delivered to your residence by your local supplier, it is always available when you need it. It doesn't take much extra effort on your part to turn it on, whether you need a little more heat in your home or just want to have it on for ambience! In the event of a power outage, you can also rely on your propane-powered fireplace because you won't be without a heating source.
Propane Requires Less Maintenance
We can all agree that almost any product you want to buy or use needs less maintenance. Unlike wood-burning fireplaces, propane fireplaces don't require constant maintenance when they're on. With wood-burning fireplaces, you need to keep adding logs to the fire or adjusting them so that the fire doesn't go out, which eventually requires you to chop more wood or bring in more. Soot and other debris remain after the flames have died down, so you must clean them up before starting another fire. Simply flipping a switch is all that is required with propane. 
As specialists in everything stack-related, Mister-Chimney & Nova Fireplaces has gained notoriety for our capacity to deal with a wide range of chimney stack fix work. From stonework fixes and addressing smoke issues to finish remakes, we have the information, gear, and skill to address your issues and surpass your assumptions. We are satisfied to give smokestack fix administrations to private and business clients all through San Francisco, Mountain View, Hayward, Fremont, Palo Alto, and Redwood City.