4 Things to Know about Gas Fireplace Inserts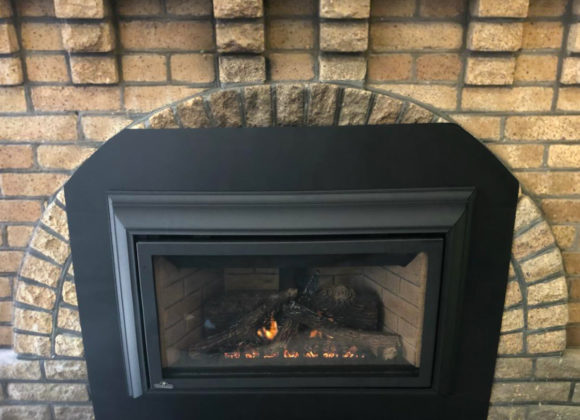 Mister-Chimney & Nova Fireplaces provides gas fireplace inserts in San Francisco, Mountain View, Hayward, Fremont, Palo Alto, Redwood City. If you have no clue, please read on.
Efficiency and Heat Output: Gas fireplace inserts are designed to improve the efficiency and heat output of traditional wood-burning fireplaces. They are more efficient because they use gas as a fuel source, which burns cleanly and produces consistent heat. Gas inserts typically have efficiency ratings of 70% or higher, meaning they convert a large portion of the fuel into usable heat. This efficiency helps reduce energy waste and lowers heating costs.
Installation and Venting: Gas fireplace inserts require professional installation. They are typically inserted into existing wood-burning fireplaces, which means they fit into the opening of the fireplace and use the existing chimney for venting. However, some gas inserts can be installed in a wall or a stand-alone unit with a dedicated venting system. It's crucial to have the installation done by a certified professional to ensure safety and proper functioning.
Convenience and Control: Gas fireplace inserts offer convenience and ease of use. With just the flip of a switch or the push of a button, you can ignite and control the flames. Many models come with remote controls or wall-mounted thermostats, allowing you to adjust the flame height and heat output to your desired level. Additionally, gas inserts eliminate the need for wood storage, firewood chopping, and cleaning up ashes, making maintenance hassle-free.
Safety Features: Gas fireplace inserts come with various safety features to ensure the well-being of your home and family. These features can include oxygen depletion sensors (ODS), which automatically shut off the gas supply if the oxygen level in the room drops below a safe threshold. Some models also have temperature sensors to prevent overheating, glass barriers or screens to protect against accidental contact with the flames, and automatic shut-off timers for added peace of mind.
Remember, it's always recommended to consult the manufacturer's instructions and guidelines for your specific gas fireplace insert model to understand its features, maintenance requirements, and any other important considerations. Please call us today.