5 Tips on Choosing Professionals for Fireplace Repair
When choosing fireplace repairs, it's important to consider several factors to ensure the safety, efficiency, and aesthetics of your fireplace. Mister-Chimney & Nova Fireplaces provides fireplace repairs in San Francisco, Hayward, Palo Alto, Belmont, CA, Mountain View, Fremont.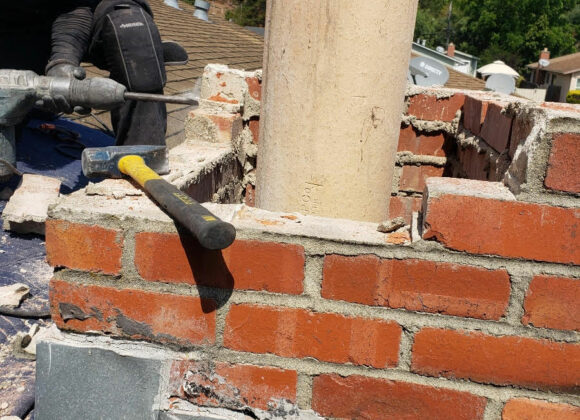 Here are five tips to help you make an informed decision:
Hire a Certified Professional: Look for certified and experienced professionals who specialize in fireplace repairs. Check their credentials, licenses, and certifications to ensure they have the necessary expertise to handle the repairs effectively and safely.
Request Multiple Quotes: Obtain quotes from several reputable fireplace repair companies or contractors. This will help you compare prices, services offered, and warranty options. Avoid choosing the cheapest option solely based on cost; instead, consider the overall value, quality of workmanship, and customer reviews.
Assess the Type and Extent of Repairs: Determine the specific repairs needed for your fireplace. It could be chimney repairs, fixing the damper, replacing fire bricks, or addressing issues with the flue. Understanding the scope of the repairs will help you communicate your requirements effectively to potential repair professionals and ensure they have the necessary expertise.
Consider Safety Measures: Safety should be a top priority when repairing a fireplace. Ensure that the repair professional follows safety guidelines, uses proper materials, and adheres to local building codes and regulations. Ask about safety features such as installing carbon monoxide detectors, fireproof materials, and proper ventilation to safeguard your home.
Check References and Reviews: Before making a decision, research the reputation of the repair professional or company. Read customer reviews, check their online presence, and ask for references from past clients. A reliable and reputable fireplace repair service will have positive feedback and be willing to provide references to demonstrate their expertise and customer satisfaction.
By following these tips, you can make an informed choice when selecting a fireplace repair service that meets your needs and ensures the longevity and safety of your fireplace. Please call us without any delay.