If you are looking to convert your traditional, wood-burning fireplace into something more modern, efficient, and pocket-friendly, you can choose either a gas insert or an electric insert. Mister Chimney Cleaning and Repair Inc. bring to you various kinds of fireplace inserts to suit your individual needs and your fireplace settings. We, being a full-service chimney company, offer a single-source solution to all your chimney repair, maintenance, inspection and cleaning needs since 1991. Be it a residential chimney or a commercial one, our team of skilled technicians has the resources and the experience to cater to your needs. Our inserts can even transform your traditional fireplace into an environment-friendly fireplace while keeping the charm of a wood-burning fireplace. With Mister Chimney, you will get inserts that are functional, realistic, and eye-catching since we provide the most alluring inserts from Dimplex and Simplifire.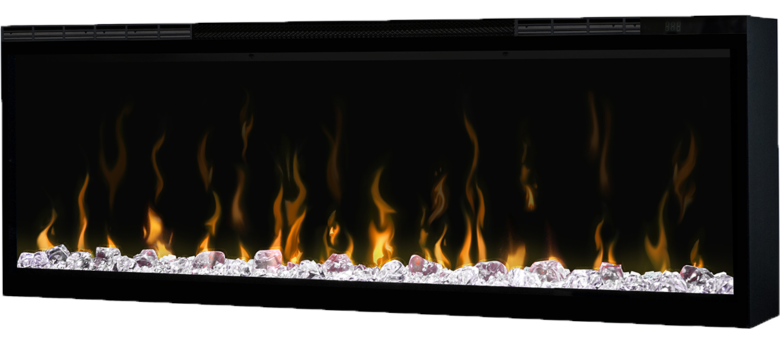 Below we have mentioned a few tips to decide the type of fireplace insert. Take a look.
The inserts don't follow the one-size-fits-all policy. Accurate dimensions are necessary for the insert to fit in the space provided for it and produce the right amount of heat for your room. So, measure the height, width, and depth of your fireplace properly. If the sizing is perfect, most inserts can deliver from 30000 to 80000 BTUs per hour.
The most common type of fuels used for fireplaces are wood, gas or electric.
Those who want easy-to-operate and hassle-free cleanup go for electric inserts as a simple plug-in will do the job. These are low maintenance inserts.
Those who want maximum heat output go for gas inserts. These being vent-free and safe to use is great for large rooms.
Those who want an antique-looking fireplace with the real feel of wood-burning fire go for wood burning inserts. These require proper ventilation and insulation for optimal use. Since they don't use the electricity they are safe from a power outage.
So, if you are a resident of Fremont, Hayward, Mountain View, Redwood City, San Francisco, San Mateo and want to enjoy your fireplace, call us on 650-654-8888.