Cleaning your chimney might seem like an easy job for you, but do you have the professional tools, the knowledge and the expertise to do the job safely and correctly? Worry not, we, at Mister Chimney Cleaning and Repairs, Inc are here to help you with that. Founded in 1991, over the years we have built quite a name for ourselves when it comes to services like Chimney repairs, chimney inspections, and chimney sweep. Our men are quite adept at finding the hidden source of water damage, clean the nooks and corners which are usually neglected, and save your apartment from a potential major fire hazard. We are proud to serve the residence of San Mateo, Redwood City, San Francisco, Hayward, Mountain View, and Palo Alto.
Below we have mentioned 3 reasons why you should always hire a professional for chimney sweep. Take a look.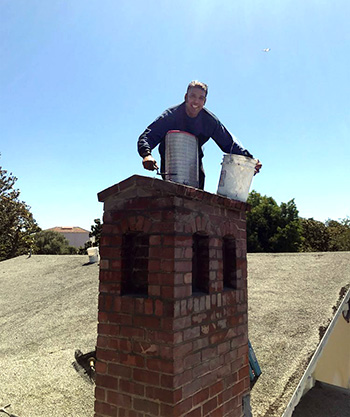 Experience
One would think that chimney sweeping is a simple task of just cleaning the soot with a brush. But in reality a lot more is involved than just loosening up the debris. A professional will first inspect your chimney and then clean it with CSIA certified chemicals thoroughly to ensure the safety of your family.
Save time and money
It is true that hiring a professional can be expensive initially, but in the long run he can potentially save you thousands by properly doing the job. A professional will know how to look for a leak, water damage, the stubborn accumulation of dirt while you might spend hours and still not notice the minor damages.
Access to tools
If you start cleaning your chimneys by yourself, you will not have the access to the top notch tools and the industry level chemicals required to do a thorough job. A professional has the necessary equipment need to deal with the abundance of creosote build up, major leaks, and various other problems.
So, if you are looking for a professional to sweep your chimney, you can get in touch with us at 650- 631- 4531.