In olden days the term chimney sweep was associated with a person climbing inside a vent with soap, water, and a piece of cloth to hand-wash the insides and make it free of soot and dirt. It used to be a difficult job to handle manually. We, at Mister Chimney Cleaning and Repairs, Inc., however, use modern technology to provide our customers with a level of clearing service that is yet to be matched in this field. In the case of fireplaces that are regularly used, a certain substance with tar-like consistency builds up inside the vents along with soot. We, thus, make it a point to use a combination of chemicals and methods that not only keep the pathway for smoke release clear but also prevent the formation of bad smells. We have been serving customers in and around the areas of Fremont, Hayward, Mountain View, Palo Alto, San Francisco, and San Mateo, since 1991, thereby upholding the trust that they have placed on us ever since.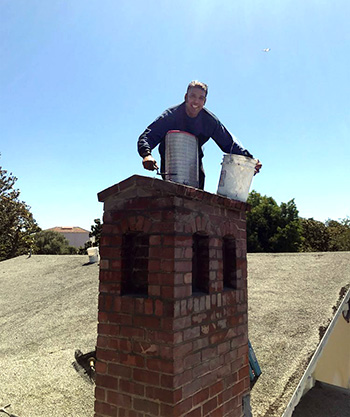 Here, we have put together a few points that you must remember when hiring such a service. Take a look.
Availability of Insurance Coverage
It can so happen that the person who has been sent by the firm to do the job at your home makes a mistake resulting in some amount of damage to your house and property. When you claim damage charges, the company should be able to pay you. They can do this easily if they are backed up by business insurance or a liability insurance policy. So make sure that the company has such insurance.
You need to check if the company you have chosen hires individuals who have training in this area and do not take safety rules lightly. Certain protocols have to be maintained whenever anything related to fire is come upon. The company you hire must follow such protocols.
So, give us a call at 650-631-4531, immediately our excellent and swift services