Modern homes these days usually have a chimney. But it is not enough to simply have a chimney; you should also take care of it. You should run chimney inspections from time to time in order to make sure it is running fine. Otherwise, if it suddenly breaks down or stops functioning one day, it will be a huge inconvenience for you. Usually, there are signs that your chimney might not be in its best condition. So, you should look out for these signs and call a professional chimney repair service. We, at Mister Chimney, can be the right choice for you. We are an established and experienced company which has been in this field since 1991. We bring you various kinds of chimney and gas fireplace solutions for both commercial and residential areas. Right from chimney repair, chimney inspections, chimney sweep, gas fireplaces, and fireplace inserts or propane fireplaces, we can help with everything. So, if you are from Redwood City, San Mateo, San Francisco, Fremont, Hayward, or Mountain View, then you can opt for us.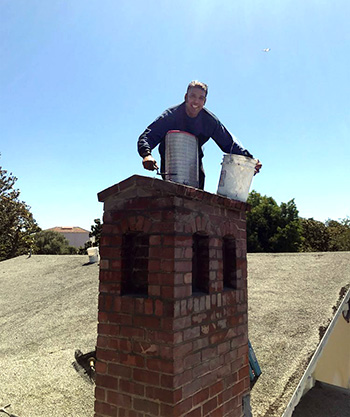 Here, we have put together a few common signs that you need to repair your chimney. Take a look.
Efflorescence or white staining is one of the common signs that your chimney needs repair. It is basically a clear sign that your chimney has excessive moisture in the masonry. It can lead to premature deterioration of your chimney and cause other problems that are related to moisture.
This is another common issue that your chimney could face. If the mortar deteriorates, the masonry will be exposed to more moisture which can further damage the chimney. The added moisture can cause cracks in the masonry, especially in freezing winters. This could lead to the collapse of the whole chimney.
So, if you are thinking of hiring us for your chimney repair, contact us now.