If you have a chimney, then over the years with regular usage it is quite common for it to break down or some minor issues to crop up. Mister Chimney Cleaning and Repairs, Inc. is here to address any kinds of masonry chimney repair and smoke issues that you might be facing with your furnaces. We are expert at solving any kind of chimney-related problems as we have a team of technicians and engineers who has great knowledge, expertise, and is highly skilled to use various equipment to not only meet your needs but to exceed your expectations.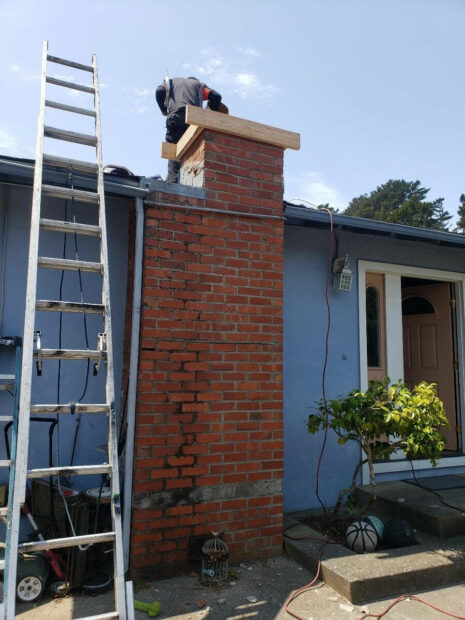 Below we have mentioned a few common services included in our chimney repair services. Take a look.
Chimney pointing
over the years the joints between the bricks of your chimneys might become soft and start to crumble; our men will make sure to repoint those areas to prevent further damage. After repointing the affected areas, it is advisable to waterproof your chimney to prevent any further issues.
Chimney waterproofing
this is considered to be one of the best methods of protection which will make your chimney last longer. Ask the bricks in your chimney are like sponges it is very common for them to absorb moisture which will eventually affect the functioning of the chimney. So, waterproofing will help prevent damages provided the application is done properly and efficiently.
Smoke chamber repair
the smoke chamber is located above the hearth of your fireplace. In the past, it was quite difficult to clean or repair the smoke chamber but in recent times due to the invention of the latest chimney styles smoke chamber repairing has become easier, faster, and more economical.
So, if you live in the regions of Palo Alto, Fremont, Mountain View, San Francisco, Hayward, Redwood City, and are looking for professional chimney repairers, you can give us a call at 650- 631- 4531.