Chimney Repair in Mountain View, Palo Alto, Hayward, San Francisco, CA and Surrounding Areas
5 reasons to get professional help for chimney repair
Mister-Chimney & Nova Fireplaces provides chimney repair in Fremont, Mountain View, Palo Alto, Hayward, San Francisco, Redwood City.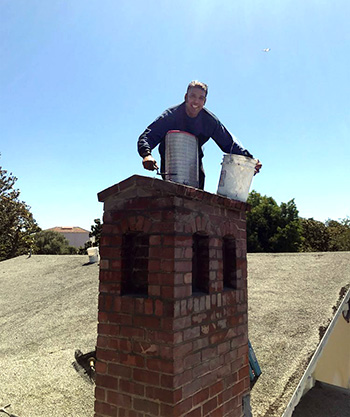 Safety: Chimney repair involves working with fire and heat, and any mistakes or improper repairs can lead to serious safety hazards. Hiring a professional ensures that the repairs are done correctly, minimizing the risk of fires, carbon monoxide leaks, and other dangerous situations.
Expertise: Professional chimney repair technicians have the knowledge and experience to accurately diagnose issues and provide appropriate solutions. They understand the complexities of chimney systems, including ventilation, insulation, and structural integrity. Their expertise ensures that the repairs are carried out effectively, addressing the root cause of the problem.
Long-term cost savings: While hiring a professional for chimney repair may seem like an added expense, it can actually save you money in the long run. A trained professional can identify underlying issues and fix them before they escalate into more significant problems. This proactive approach helps prevent costly repairs or even the need for chimney replacement in the future.
Code compliance: Chimney repair may involve adhering to local building codes and regulations. Professional chimney repair technicians are familiar with these requirements and ensure that the repairs are performed in compliance with the applicable standards. This not only ensures your safety but also prevents potential legal issues or penalties associated with non-compliance.
Time and convenience: Repairing a chimney can be a time-consuming and labor-intensive process, requiring specialized tools and equipment. By hiring a professional, you save yourself the hassle and effort of doing the repairs yourself. Professionals have the necessary tools, materials, and expertise to efficiently complete the repairs, allowing you to focus on other priorities. Additionally, many professional chimney repair companies offer warranties or guarantees on their work, providing you with peace of mind and further convenience.
Please call us without any hesitation.