6 things to check when you hire chimney inspection services
When hiring chimney inspection services, it's important to ensure that the professionals you choose are reliable and qualified to assess the safety and functionality of your chimney. Mister-Chimney & Nova Fireplaces provides chimney inspection in and around Palo Alto, Mountain View, Hayward, San Francisco, Fremont, Redwood City.
Here are six key things to check: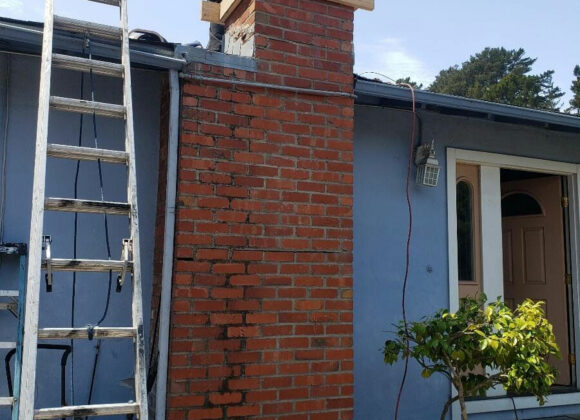 Credentials and Certification: Ensure that the chimney inspection company and its technicians are certified and trained by recognized organizations, such as the Chimney Safety Institute of America (CSIA) or the National Fireplace Institute (NFI). These certifications indicate that the technicians have undergone rigorous training and are knowledgeable about chimney safety and maintenance.
Experience and Reputation: Research the company's background and reputation. Look for reviews and testimonials from previous customers to gauge their level of satisfaction. An experienced company with a positive reputation is more likely to provide reliable and thorough chimney inspections.
Insurance and Licensing: Verify that the company is properly insured and licensed to operate in your area. This ensures that you are protected in case of any accidents or damages that might occur during the inspection process.
Services Offered: Check what types of chimney inspection services the company provides. There are three levels of chimney inspections (Level 1, Level 2, and Level 3) outlined by the CSIA, each with varying degrees of comprehensiveness. Make sure the company offers the appropriate level of inspection for your needs.
Equipment and Tools: Inquire about the equipment and tools the company uses for inspections. Modern chimney inspection requires specialized tools, such as cameras that can access hard-to-reach areas and provide clear visuals of the chimney's interior. A company equipped with advanced tools can offer a more thorough inspection.
Transparent Pricing: Request a detailed breakdown of the costs associated with the chimney inspection. Make sure there are no hidden fees or additional charges. A reputable company will provide transparent pricing information upfront.
Additionally, don't hesitate to ask questions about the inspection process itself. A professional chimney inspection should include a visual assessment of the exterior and interior of the chimney, an examination of the flue and venting system, and a thorough evaluation of the chimney's structural integrity. The inspection report should detail any issues found and recommendations for necessary repairs or maintenance.
Remember that regular chimney inspections are crucial for the safety and efficiency of your fireplace or heating appliance, as well as the overall safety of your home. Taking the time to carefully choose a qualified and reputable chimney inspection service can help you avoid potential hazards and ensure the proper functioning of your chimney system. Please call us without any hesitation.