Do you have a house of your own? Being a homeowner is a huge responsibility that you cannot ignore. You have to look after each and every part of the house, especially the kitchen because it is exposed to a lot of grease and grime along with regular wear and tear which can damage it easily. One of the parts which needs regular maintenance in your kitchen is the chimney. It traps the excess oil after everyday cooking and if you do not clean it regularly, it will give away causing you to either repair it or replace it completely. That is why you must hire a professional chimney cleaning service. We at Mister Chimney can be the right choice for you. We are an established and experienced company that has been in this field for over 20 years. We can offer you gas fireplace repair and maintenance, chimney inspection, repair, cleaning, restoration, and maintenance along with waterproofing. We are known for our variety of services under one roof and our dedication and commitment towards all our customers. So, if you belong to areas such as San Mateo, Redwood City, San Francisco, Hayward, Mountain View, or Palo Alto, then you can opt for us.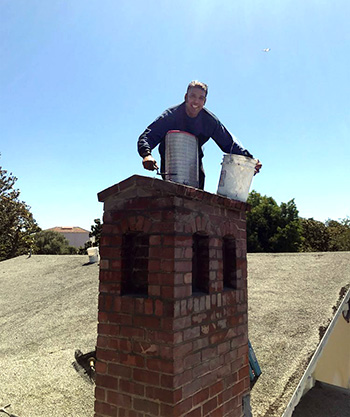 Here, we have put together a few essential things to look out for while choosing your chimney cleaning service. Take a look.
First of all, you should hire a company for cleaning your chimneys which has years of experience. You should ensure that the company has spent time in knowing how to clean the chimneys and has done it for many so that they do not make any mistakes for your turn.
Another thing that you have to keep in mind is the reputation of the company before hiring. You have to check their customer reviews and feedback to see if they have a good standing in the market and if you can trust them with your chimney.
So, if you are thinking of hiring us, then contact us now.